I am happy to announce
Origami Delights
as our featured shop this week.

I have had the pleasure of working with Nedra of
Origami Delights
on a few projects, including the
Fall Festival
product photo shoot, and the
30 Days of Thanks giveaway
on her blog last November. Her work is high quality, and customer service is outstanding. She is offering fans a discount to her shop, and a giveaway. Keep reading to find out more!
Nedra says she started this journey because, "Honestly, I began folding paper as a means to "keep my hands busy" while I was on some downtime from work. I never expected the amount of joy I would find from folding each and every piece. I continue to create because I love what I do. Many people say to me "Wow, folding all those (stars, cranes, flowers, etc) must be monotonous!" but I find it both calming AND fun. I have folded thousands and thousands of tiny stars, hundreds of flowers and cranes and so much more, and not ONCE have I ever thought "Man, I really don't want to finish these" or "I'm tired of folding." It's something I don't ever see myself growing tired of."
"Interesting fact about me: I am clearly a person who has to have their hands busy all the time - my other profession is as a Massage Therapist!"
Like many other small business owners, Nedra says her biggest challenge is "Time!! Between family, multiple jobs, and my
Etsy shop
, my biggest challenge is splitting time appropriately between it all."
Nedra's favorite things include the color red, actor Johnny Depp, author Stephen King. She also says, "One of my favorite blogs is called Pen n' Paperflowers: She is not only full of fun, amazing craft
ideas, but she is also incredibly inspiring through her "Promise Me" lists, RAK's and overall pure heart.
http://www.pnpflowersinc.com/
. "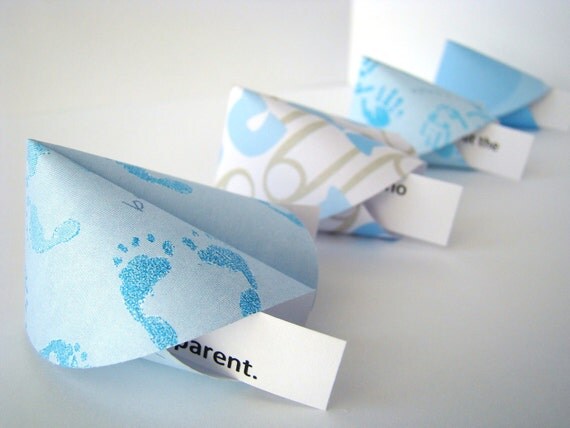 "I love to bake and I love to cook...I can't really say I have a "favorite" food because I kind of just love it all...lol." She finds beauty in all seasons, and her favorite way to relax is sleeping (me too!). Her favorite animal is a Tiger (white tigers especially), and adds, "my husband has a tiger tattoo on his shoulder...it was kind of meant to be, right?" Her favorite stores are craft stores, or anywhere she can feed her "paper addiction."
Nedra is also talented at curating Treasuries on Etsy. I love to look at the well-chosen items she brings together. It really is an art form, and she has mastered it! You can see her most
recent treasuries here
. One of my favorites is her
Thinking Green, Thinking Spring
.
Origami Delights can be found on
Etsy
,
Facebook
, her
blog
, &
Pinterest
. You can get a plethora of paper goods like confetti, tags, scrapbooking decorations, & more at Nedra's second shop,
YourPaperPlace
.
Nedra is offering fans the code 15Folds for 15% off their purchase in her Etsy shop. Also, fans can enter to win a set of 20 spring themed butterflies using the Rafflecopter widget below. The butterflies will be 10 solid color, & 10 patterned. The only required entries are to like Violet's Buds & Origami Delights on Facebook.Several optional entries have been added to increase your chances of winning.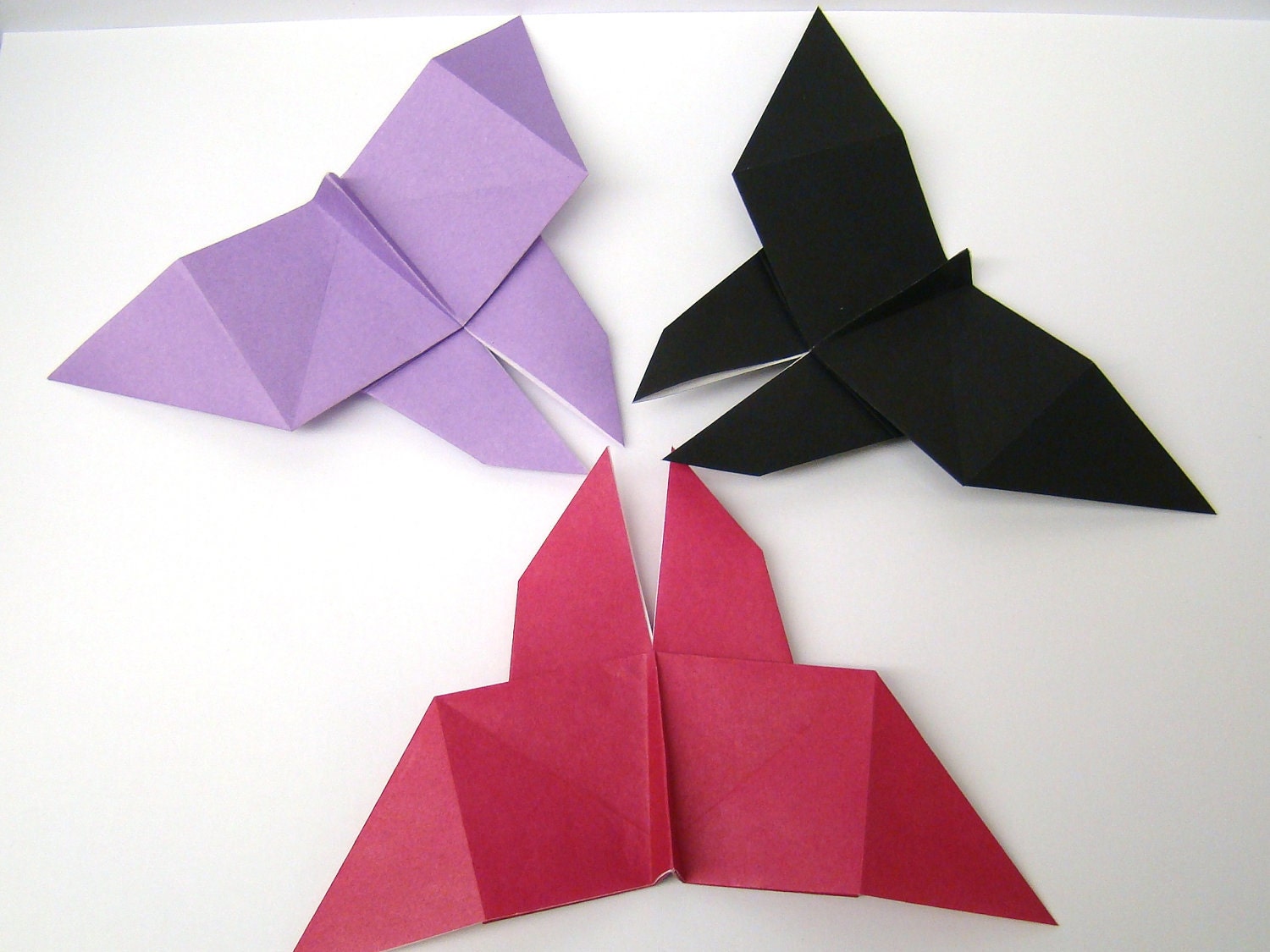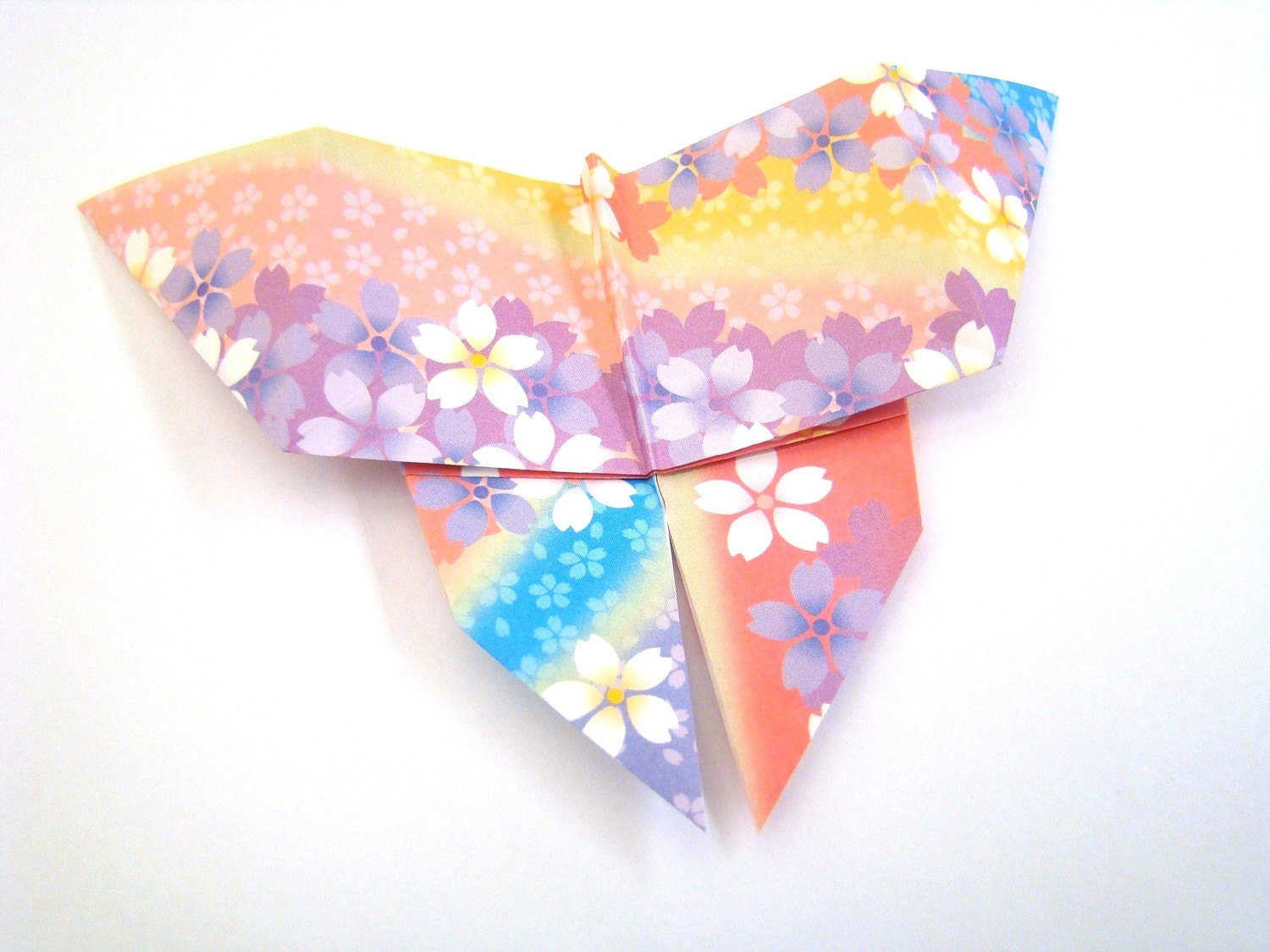 The giveaway starts 3/4/13 and ends at 8pm CST on 3/9/13. The winner will have 48 hours to claim the prize by contacting
violetsbuds@hotmail.com
. If the winner does not respond, a new winner will be chosen.
a Rafflecopter giveaway
Fine Print: This giveaway is in no way sponsored, endorsed or administered by, or associated with, Facebook. Participants are providing information to Violet's Buds and not to Facebook. Your information will not be sold. Violet's Buds is not responsible for any computer or website malfunctions during the giveaway. Incomplete entries will not be accepted. By entering the contest you are agreeing to these terms and conditions. You may not reside in Belgium, Norway, Sweden, or India according to Facebook rules. International players may enter but may be responsible for the shipping if they wish to redeem their prize. If you are not willing to pay shipping, do not enter. Prizes do not have cash value. There will be no returns/exchanges on any of the items.
Want to have your business featured on Violet's Buds blog?
Click here
to fill out the
application
for Featured Shop of the Week. This is a
free
program aimed to give fellow businesses added exposure, and to introduce our fans to your products!